Beijing Capital International Airport advertisement
Beijing Capital International Airport is the "first gate of China", the most important, largest, most advanced international aviation hub port in China, with the busiest transportation and production. It is also the radiation center of China's civil aviation network. Also is China's air portal and the window of foreign exchanges. After more than 50 years of operation, with China's economic development, the capital airport has experienced rapid development, has become the first and only Asia-Pacific region with three terminals, three runways, two towers in operation of the world's super-large airport.
With an annual throughput of 9439, 000 passengers in 2016, the capital airport ranks second in the world, becoming one of the busiest airports in the world. As of the end of 2016, there were 103 airlines operating regular commercial flights at Beijing Capital International Airport, including 28 mainland airlines, foreign countries and Hong Kong and Macao. There are 75 airlines in Taiwan. By the end of 2016, Beijing Capital International Airport had 279 traffic points, of which 147 were domestic and 132 were international.
1.1、Light Box Advertising of International Airport on the second floor of Beijing Capital Airport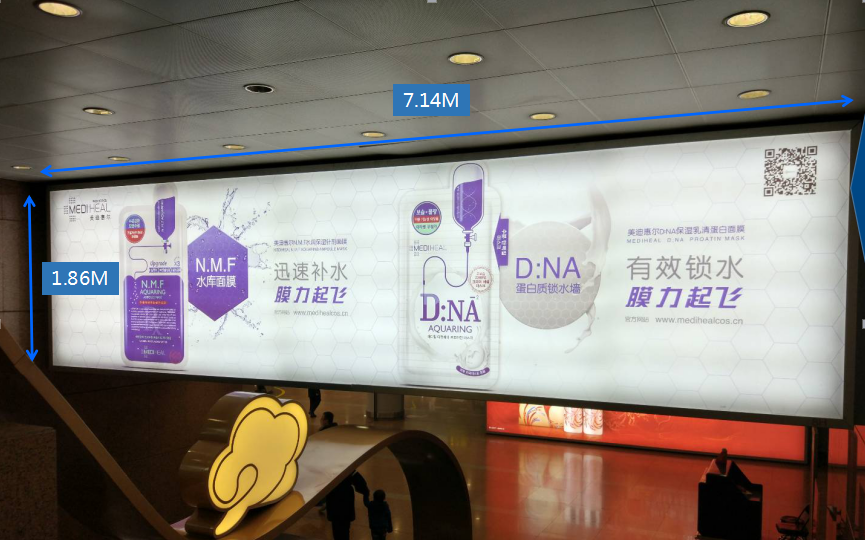 Media specifications: 1.86M x 7.14m number: 1 pieces
Location: Beijing Capital Airport T2 Building International arrival area Advertising
cost: RMB100000 yuan / month / block
The media is located at the top of the baggage hall escalator under the T2 International arrival Corridor. The media achieves full passenger coverage and is very suitable for product release and corporate publicity.
1.2、Outdoor advertisement for T3 building at BeiJing Capital Airport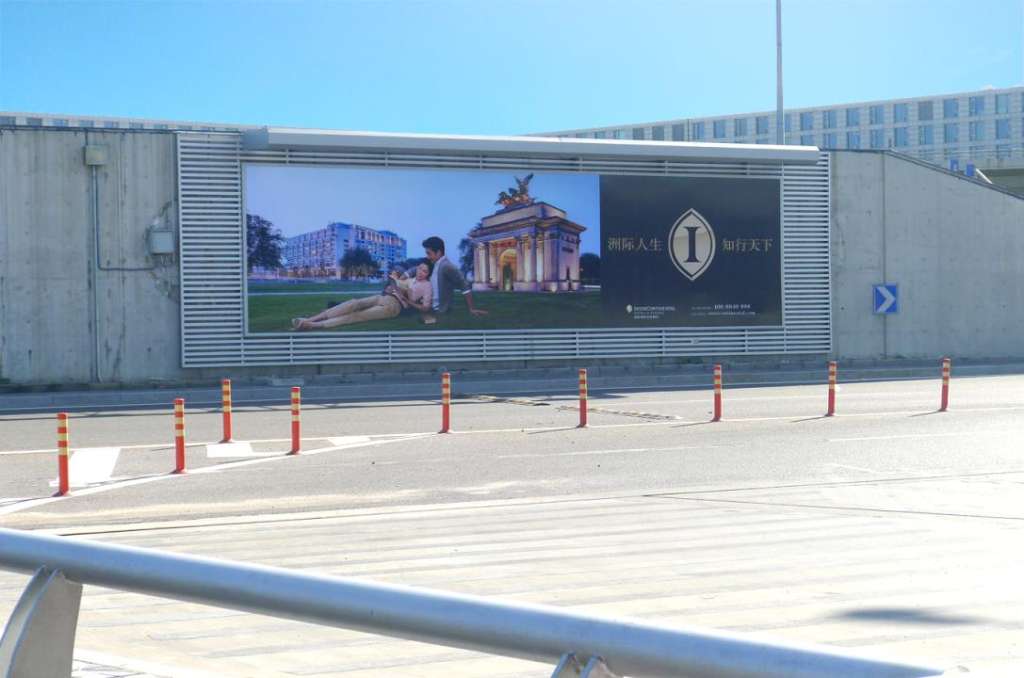 Size: 10 mx3m quantity: 3 pieces
Location: Beijing Capital Airport T3 Building Outdoor parking lot Export ,
Advertising fee: RMB500000 yuan / month / block
1.3、Beijing Capital Airport T2 Building domestic departure security after the placement of cloth advertising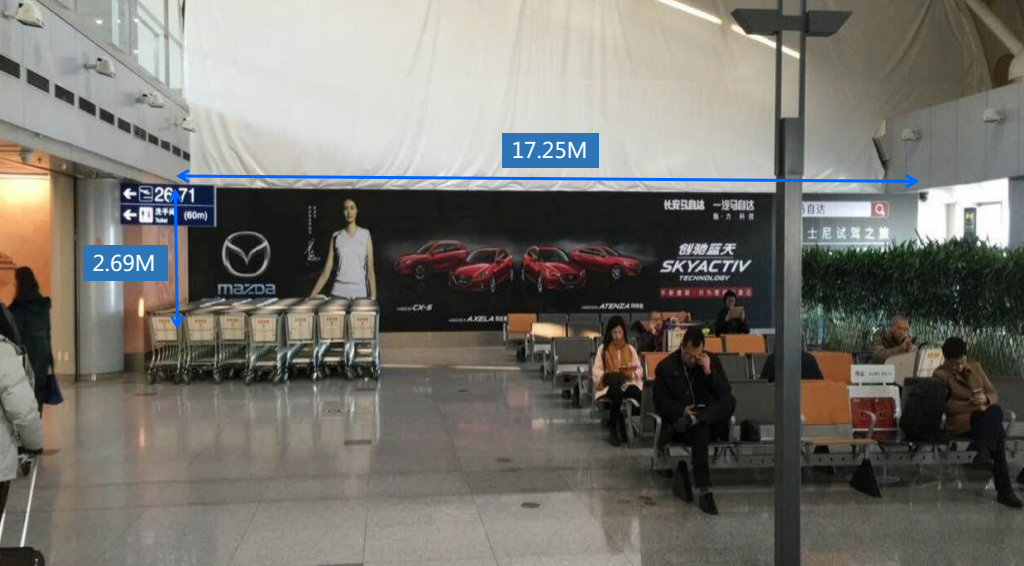 Size: 2.69 mx17.25m quantity: 1 piece
Location: RMB500000 yuan per month per month
1.4、Trolley advertisement for T 1 / T 2 / T 3 |Building at Beijing Capital Airport

The most widely covered passenger one, cover departure, arrival, waiting area, parking lot, passengers stay in any corner of the airport.
The only one-on-one advertising media that provides services to passengers at the most interactive airports.
Brand memory high passenger per person, forced memory advertising.
Advertising fee: 99 yuan / vehicle / month (package production and taxes) at least 300 vehicles
1.5、Beijing Airport T3 Building Lamp Box Advertising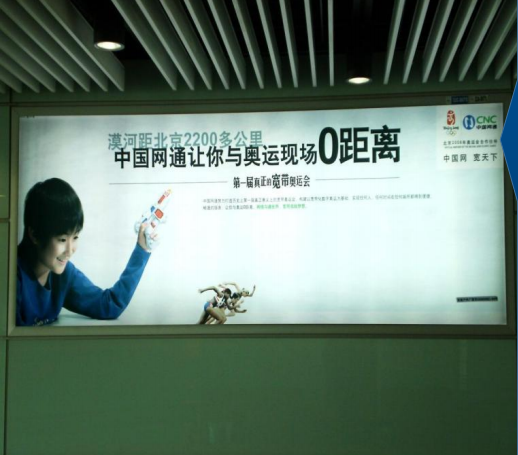 Media specs: 3.63mx1.4m Media number: 10
Location: the media is located in the terminal of the T3 building of Beijing Airport, which can not cover the departure passengers.Ad costs: RMB250, 000. / 10 a month.
1.6、Light Box advertisement of GTC Subway platform on T3 Building of Beijing Airport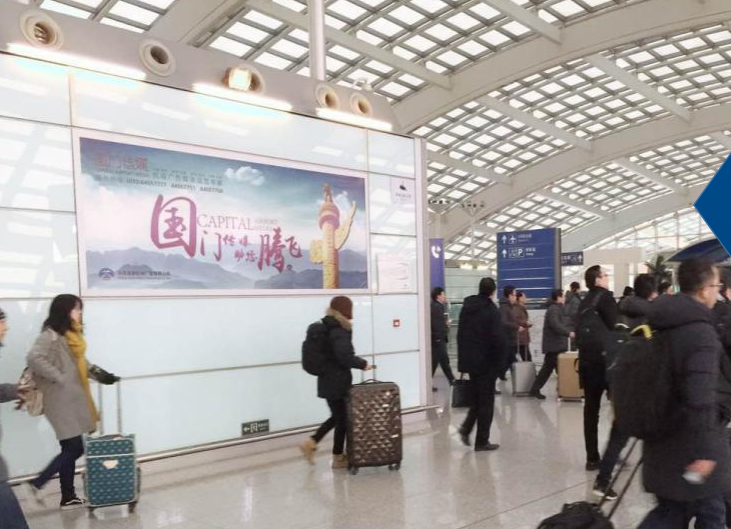 Media Specification: 3.63mx1.4m Advertising fee: 50,000 yuan / month / block

2.1 Beijing Airport and Shanghai Airport Digital Advertising


airdrome

size

overlay area

quantity

Advertising time

playback

price

specification


Beijing

65inch

T1 departure T2 departure T2 arrival T3 domestic and international departure

363

15second

192

Times/day

88,000

RMB/

week

1920
×
1080

Shanghai

55inch

Hongqiao T2, Pudong T1, T2

228

15second

192

Times/day

88.000

RMB/

week

1920
×
1080
2.2
Beijing Airport ADF Vertical Advertising screen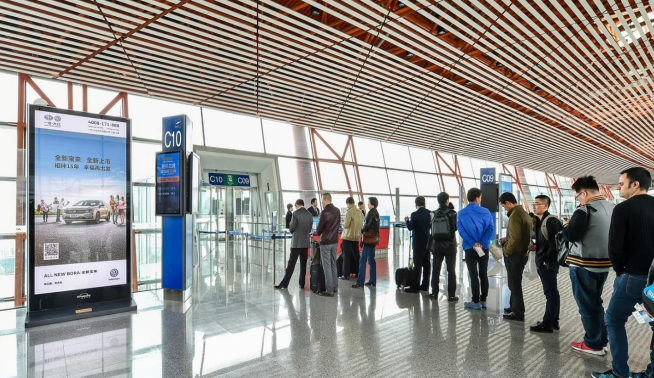 Media location: Beijing Airport T3 domestic departure ADF advertising screen, Beijing Airport T3 domestic departure channel ADF advertising screen
Media specs: 106 (in / desk 56) 86 (20 in / desk), a total of 76
Advertising expenses: RMB328000 yuan / week advertising time: 10 seconds per day: 192 times.
2.3
Beijing Airport ADF horizontal Advertising screen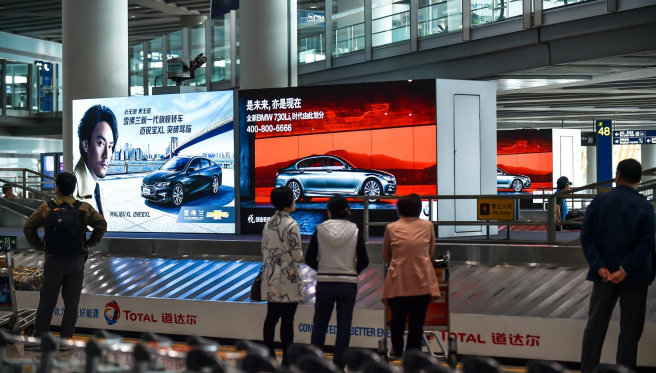 Media location: Beijing Airport T1 domestic arrival luggage turntable advertising 70 inches 8,
Beijing airport T2 domestic and international arrival luggage turntable advertisement 70 "26 sets
Beijing airport T3 domestic arrival luggage turntable 139-inch 18 units
The total number of media: 52 units
Ad fee: RMB208,000 yuan / weekly ad time: 7.5 seconds: 320 times a day